The %LCA_Distal SAS macros estimate the association between a latent class variable and a distal outcome. Both macros require PROC LCA (version 1.3.2 or higher) and SAS (version 9.1 or higher).
NOTE: We recommend using the LCA_Distal_BCH macro and offer the LCA_Distal_LTB macro only for methodological research.
Read more about latent class analysis.
Features of the LCA_Distal_BCH macro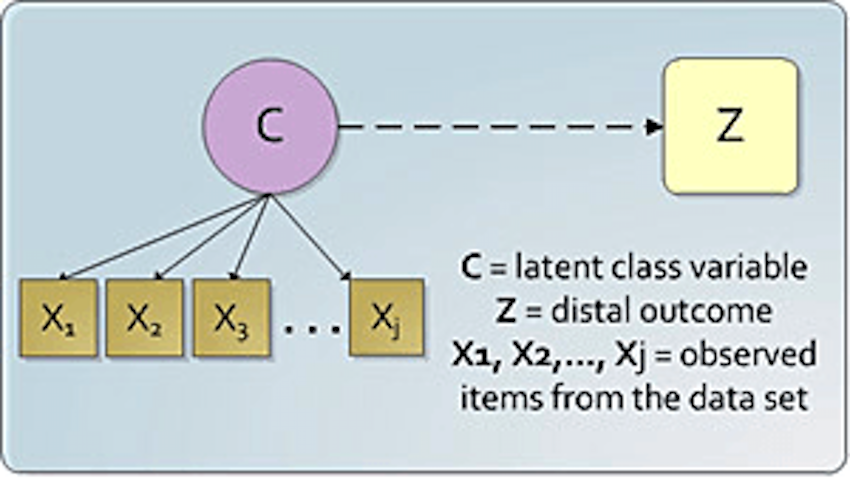 requires simple, minimal syntax
estimates class-specific probabilities and standard errors for binary and categorical distal outcomes
estimates means and standard errors for count and continuous distal outcomes
accommodates distal outcomes for multiple groups

We are in this together. Receive an email whenever a new model or resource is added to the Knowledge Base.